Conference Proceedings - available here
11th International Symposium On Leveraging Applications of Formal Methods, Verification and Validation
The ISoLA Symposium is a forum for developers, users, and researchers to discuss issues related to the adoption and use of rigorous tools for the specification, analysis, verification, certification, construction, test, and maintenance of systems from the point of view of their different application domains. To bridge the gap between designers and developers of (formal methods based) rigorous tools, and users in engineering and in other disciplines, it fosters and exploits synergetic relationships among scientists, engineers, software developers, decision makers, and other critical thinkers.
In particular, by providing a venue for the discussion of common problems, requirements, algorithms, methodologies, and practices, ISoLA aims at supporting researchers in their quest to improve the utility, reliability, flexibility and efficiency of tools for building systems and users in their search of adequate solutions to their problems. Applications and case studies with a conceptual message and experience papers with a clear link to tool construction are all encouraged.
For Application Areas
Automotive and mechanical engineering
Biomechanics, biocomputing
Electrical engineering, embedded systems, and controllers
Healthcare and ambient assisted living
Telecommunications, Internet applications, mobile computing
Transportation and aviation
Transformation & processing-oriented industries
Machine Automation
Use of Techniques
Deduction and model-checking
System construction and transformation
Program analysis and verification
Composition and refinement
Testing and test-case generation
Hybrid and safety-critical systems
Model-based testing and automata learning
ISoLA 2022 Schedule
ISoLA Symposium – 24-28 October 
DIME Days – 22-23 & 29 October
STRESS – postponed for 2024
ISoLA 2022 Deadlines
Submission deadline:  30 April 2022 (extended 29 May 2022)
Notification of Acceptance:  12 June 2022 (extended 04 July 2022)
Final versions: 17 July 2022 (extended 01 August 2022)
Doctoral Symposium submission deadline: 15 September, 2022 
The ISoLA Week, comprised of DIME DAYS, a Doctoral Symposium, an Industrial Day and the ISoLA conference, run from the 22nd until the 30th of October, 2022.
Publication
All accepted contributions will be published in the Symposiums' LNCS Proceedings (Springer Verlag). Selected contributions will be invited to the Innovations in Systems and Software Engineering: A NASA Journal (Springer Verlag, London), to Thematic Sections in STTT (Springer Verlag, Heidelberg) or to the newly founded LNCS Transactions on Foundations for Mastering Change (FoMaC).
Special Lufthansa Group airlines fares
The Lufthansa Group airlines bring people together – every day, all around the world. The global route network of Austrian Airlines, Lufthansa, SWISS, Brussels Airlines and Eurowings offers optimal connection and combination options, so you will benefit from quick and direct flights to the event.
You will reach the booking platform via this link https://www.lufthansa.com/de/en/meetings-and-events-delegates and with the event code CYAUMTJ. The reduced fares are automatically displayed.
NB: Please enable pop-ups permanently in your browser while booking, otherwise the window in the booking platform will not open.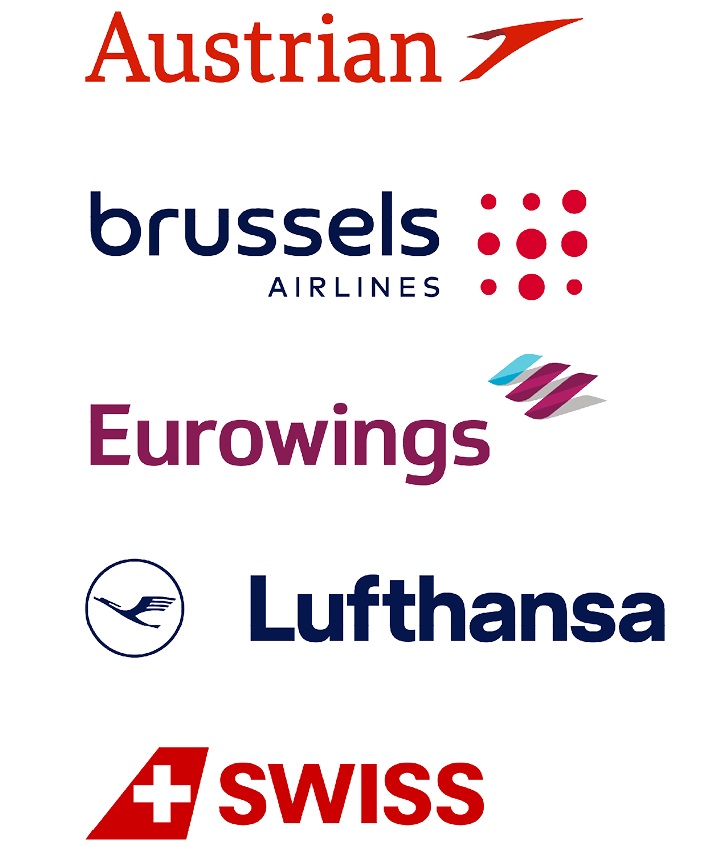 Venue
ALILA RESORT & SPA
Alila Resort & Spa, a member of Mitsis Premium Collection, offers true 5-star services on one of Greece's most popular islands, Rhodes. The hotel provides life-style oriented, modern and fresh premises, aspiring to values such as genuine Mediterranean hospitality, an authentic Greek isle experience and exceptional cuisine focus on Mediterranean, International and Asian traditions.